CSV to MDB
This command line tool will convert a single CSV file into a table in an Access database (MDB format). Features include
making an educated guess about the column types and sizes. It currently supports integer, double, date and text columns.
You can specify the primary key for the table.
Compacts the database as it is being populated, since the database can get large very quickly when there are a lot of records.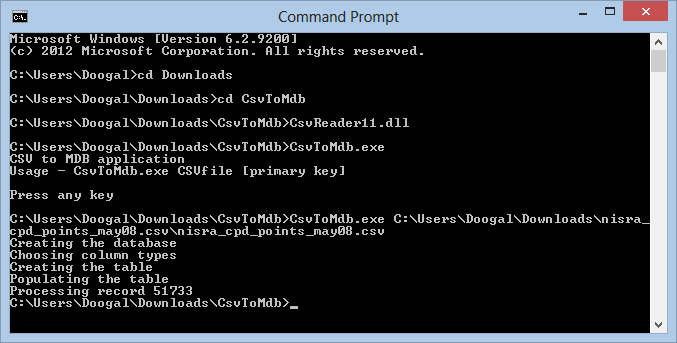 Usage is CsvToMdb.exe csvFile [CSV delimiter] [primary key] [columns to ignore]
Download the application (requires .NET Framework 4.8)
Download the source code (requires Visual Studio 2019)